Muskaan Laser Dental Clinic and implant centre
Jodhpur, Ahmedabad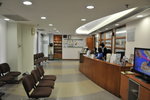 About Muskaan Laser Dental Clinic and implant centre
Clinic Address & Location
Muskaan Laser Dental Clinic and implant centre
415, Aditya Plaza, Jodhpur gam road, , Jodhpur, Ahmedabad
My News Feed
Wish you all a very Happy Deepawali and Prosperous new year
World Heart Day...Hearty Greetings?????
My first post on kivihealth!
I am live on KiviHealth!!!
Review & Ratings
Got 5 dental implants in 25 minutes. Painless wonderful experience. Thanks to skillful and experienced Dr. ANSHUMAN MAHESHWARI
It was a great experience being treated by Dr. Anshuman maheshwari. I am fully satisfied by his approach towards the immediate treatment of my tooth with a severe condition.
Treatment was very prompt and Dr.Anshumanbhai did the procedure very tactfully and with utmost no pain