Madhav Dental Hospital
Patrakar Colony, Jamnagar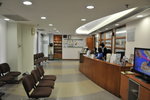 About Madhav Dental Hospital
Clinic Address & Location
Madhav Darshan Complex, Opposite Cricket Bunglow, 230, Limbda Lane, Patrakar Colony, Jamnagar
My News Feed
We are close due to janmashtami.. Will re open on 27 th aug Tuesday
/714612406/posts/10156108502527407/
/714612406/posts/10156108502527407/
/314375908720012/posts/1405157136308545/
Super brave kid loves Spiderman .......

Painless dental treatment JAMNAGAR DENTIST
Madhav dental
https://www.facebook.com/mehul.khakharia.3
https://www.facebook.com/mehul.khakharia.3
on this women's day , meet a strong lady mrudulaben vasa ...At 81 years of her age , she is strong and her thoughts are inspirational ...love her attitude towards life

Madhav Dental

Swati Kapoor
Mehul Khakharia
Keyuri Tilva
Surbhi Pansara Radadiya
Hemakshi Jhaveri
Heena Shaikh
Khushboo Patel
on this women's day , meet a strong lady mrudulaben vasa ...At 81 years of her age , she is strong and her thoughts are inspirational ...love her attitude towards life

Madhav Dental

Swati Kapoor
Mehul Khakharia
Keyuri Tilva
Surbhi Pansara Radadiya
Hemakshi Jhaveri
Heena Shaikh
Khushboo Patel
#13yearschallenge , #10yearschallenge

Viren Faldu , sharing his experience about Madhav Dental...it was year 2006 when he came to our clinic for the first time as a child and now he is smart handsome guy who is studying in college...

We at Madhav dental believes in quality dental treatment and we do give our best ...

And because of this vision and dedication of our doctors and staff , our patients are like families and they do return to us for further treatment or they come with other patients to accompany them ...

This is what we have earned in last 14 years ....

Faith and trust ...

Thank you from all of us from Madhav dental

Swati Kapoor
Mehul Khakharia
Keyuri Tilva
Surbhi Pansara Radadiya
Hemakshi Jhaveri
Heena Shaikh
Khushboo Patel

JAMNAGAR DENTIST

#qualitydentaltreatment
#bestdentistinjamnagar
#dentalimplants
#smiledesign
#madhavdental
#mehulkhakharia
#swatikhakharia
#teammadhavdental
#jamnagardental
#dentistinjamnagar
#13yearschallenge , #10yearschallenge

Viren Faldu , sharing his experience about Madhav Dental...it was year 2006 when he came to our clinic for the first time as a child and now he is smart handsome guy who is studying in college...

We at Madhav dental believes in quality dental treatment and we do give our best ...

And because of this vision and dedication of our doctors and staff , our patients are like families and they do return to us for further treatment or they come with other patients to accompany them ...

This is what we have earned in last 14 years ....

Faith and trust ...

Thank you from all of us from Madhav dental

Swati Kapoor
Mehul Khakharia
Keyuri Tilva
Surbhi Pansara Radadiya
Hemakshi Jhaveri
Heena Shaikh
Khushboo Patel

JAMNAGAR DENTIST

#qualitydentaltreatment
#bestdentistinjamnagar
#dentalimplants
#smiledesign
#madhavdental
#mehulkhakharia
#swatikhakharia
#teammadhavdental
#jamnagardental
#dentistinjamnagar
/714612406/posts/10155810005182407/
/714612406/posts/10155810005182407/
/714612406/posts/10155755942397407/
/714612406/posts/10155738584997407/
/MEHULKHAKHARIA/posts/10155661513562407
Patient of the day - Rajvi Baviskar... 6 years and bubbly girl who cant stop talking, her non stop talk about her school and about her nani , dadi , home and it was like i know her since her birth and the best part was , she never complained anything during her root canal treatment and crown ....Had so much fun treating her ...thank you dear
/112349125471556/posts/2121637981209317/
Happily blessing Dr.mehul khakharia ..
Dinaben madam , mother of our respected MP Poonamben Madam at Madhav dental after her treatment ...
Social activist and online blogger , very sharp and fearless personality Kajal Shingala at Madhav Dental with beautiful smile ....we are proud as we are taking care of her smile ...
We at Madhav Dental , treat every patient with same passion and dedication .... We r lucky to have this baba from dwarka for his treatment .... This photo also got viral in dental community all over the world ...
Our lovely patients and well wishers , who's blessings are always with Madhav Dental , Mr & Mrs khodidasbhai Dhamecha after their treatment .....
blessed us with beautiful smiles .....
Dwarka MLA Shri pabubha manek with jamnagar MLA hakubha..at Madhav Dental after their treatment ...it's an honour to treat them who is serving people of jamnagar and dwarka .. down to earth personalities and working hard for betterment of our region ...
Happy Independence day ...
Smile of a patient after treatment at Madhav Dental..... Your satisfaction is our ultimate aim ..Patient from UK happily returned after his root canal treatment ...
Memories ....Govind swami giving blessings after his treatment at Madhav Dental
Happy kid after dental treatment at Madhav Dental
/714612406/posts/10155347765932407/
GUIDE TO YOUR CHILD'S FIRST DENTAL VISIT

Experts recommend that a child's first dental visit should be by the age of 1 or within 6 months after his or her first tooth comes in. Some dentists recommend that a child should see a dentist for the first time by their first birthday – with two-time annual dental check-ups. For toddlers, the first trip to the dentist might be a scary thing. Be sure that loud noises, new faces and strange instruments can make your child upset. Here are some things you need to do before your child's first trip to the dentist.

Health Information

It is best that you provide your child's dentist with all of the medical conditions of your child, or if he or she is taking any medication. You should also keep your paediatrician's contact information should the dentist need additional health information. If your child has a sucking habit, inform the dentist too, as that habit might affect your child's teeth and jaws.

Orientation

It's important to have a talk with your child as to what will happen. It's best to practice brushing with your child before going to the dentist's office, so that your child will be used to having a toothbrush in his or her mouth.

The First Visit

The actual visit is going to be short and informal. The dentist will want to meet and greet the child for the first time, and to build some level of trust. Depending on your child's age and comfort level, the parents might be asked to hold the child while the dentist looks around his or her mouth. The parents might also be asked to sit in the waiting room so the toddler can have some quality time with the dentist and staff on his or her own.

Schedule

The dentist will let you know when the next visit will be and this will be based on how your toddler's teeth look. It is important not to miss out on your dentist's appointment especially with your kids.

Madhav Dental
/MEHULKHAKHARIA/posts/10155086491807407
https://search.google.com/local/posts?q=Madhav+Dental+%28Best+dental+Implant+Center+Since+2005%29&ludocid=8052725450658340169&lpsid=1459974244087852391&source=sh%2Fx%2Flocalposts
https://search.google.com/local/posts?q=Madhav+Dental+%28Best+dental+Implant+Center+Since+2005%29&ludocid=8052725450658340169&lpsid=1459974244087852391&source=sh%2Fx%2Flocalposts