Dental Renaissance
New Rajinder Nagar, Delhi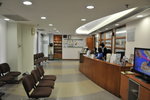 About Dental Renaissance
Dental Renaissance was established as a multi-speciality Dental Clinic in the heart of Central Delhi in 1998 by Dr. Sunil Datta.
The clinic functions on the concept of providing expertise in dental surgery to impart the top most dental care to the patients.
We specialize in all the basic & latest dental procedures including dental implants, teeth whitening, porcelain veneers, smile corrections, gap closures, fixed teeth, root canal treatment, gum surgery, braces, kids dentistry, gummy smile correction, metal free crowns/bridges, wisdom teeth extractions, Dental X-rays, etc. At Dental Renaissance we use the latest cutting edge technology and our vast experience to exceed the patients' expectations.Our main aim is to provide world class dental treatment at affordable costs.At Dental Renaissance, we walk that extra mile to make sure your treatment experience with us is almost pain-free.We have a team of caring and friendly professionals, who are trained in the latest techniques.This team of dedicated and dynamic dentists is committed to treating patients with personalized care and compassion.Keeping themselves abreast with latest trends & techniques, by regularly attending Conferences, Courses, and Continuing Education Programmes.Giving you the confident smile you always wanted.
Clinic Address & Location
R 520, New Rajinder Nagar, Delhi